Here's all the products and kits for our National Scrapbook Day virtual crop!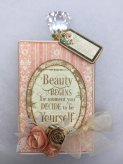 The orders for National Scrapbook Day will ship on Monday April 26 so there is still time to place your order!
Tee has added two free gifts with any NSD purchase so that you can participate in some of the demonstrations that we'll be doing throughout the day. You'll get a sheet for a watercoloring project and a sample of the new papers and clipart from the new Priscilla's Pretty Paper product line so you can make some of the projects that will be shown!
Here is the link to all of the NSD products:
https://www.hearts-n-craftsetc.com/shop/National-Scrapbook-Day-Virtual-Crop.htm
Haven't signed up for the National Scrapbook Day Virtual Crop?
Join us by Zoom on Saturday May 1 from 9am – 9pm as we virtually celebrate National Scrapbook Day!
The event is FREE but we need you to register so you can be entered into the raffles and receive event information.
We will have demonstrations of new kits and projects throughout the day along with pop-up special sales and online BINGO and other games along with raffles and prizes. Tee and Debbie will have their cameras turned on throughout the event so you can get some Silhouette Cameo design tips and crafting tips. Gather up your supplies, pick up a new project kit or two, stock up on your favorite beverage and snacks, and settle in for a day or crafting fun!
To register: https://www.hearts-n-craftsetc.com/module/class.htm?classId=402866